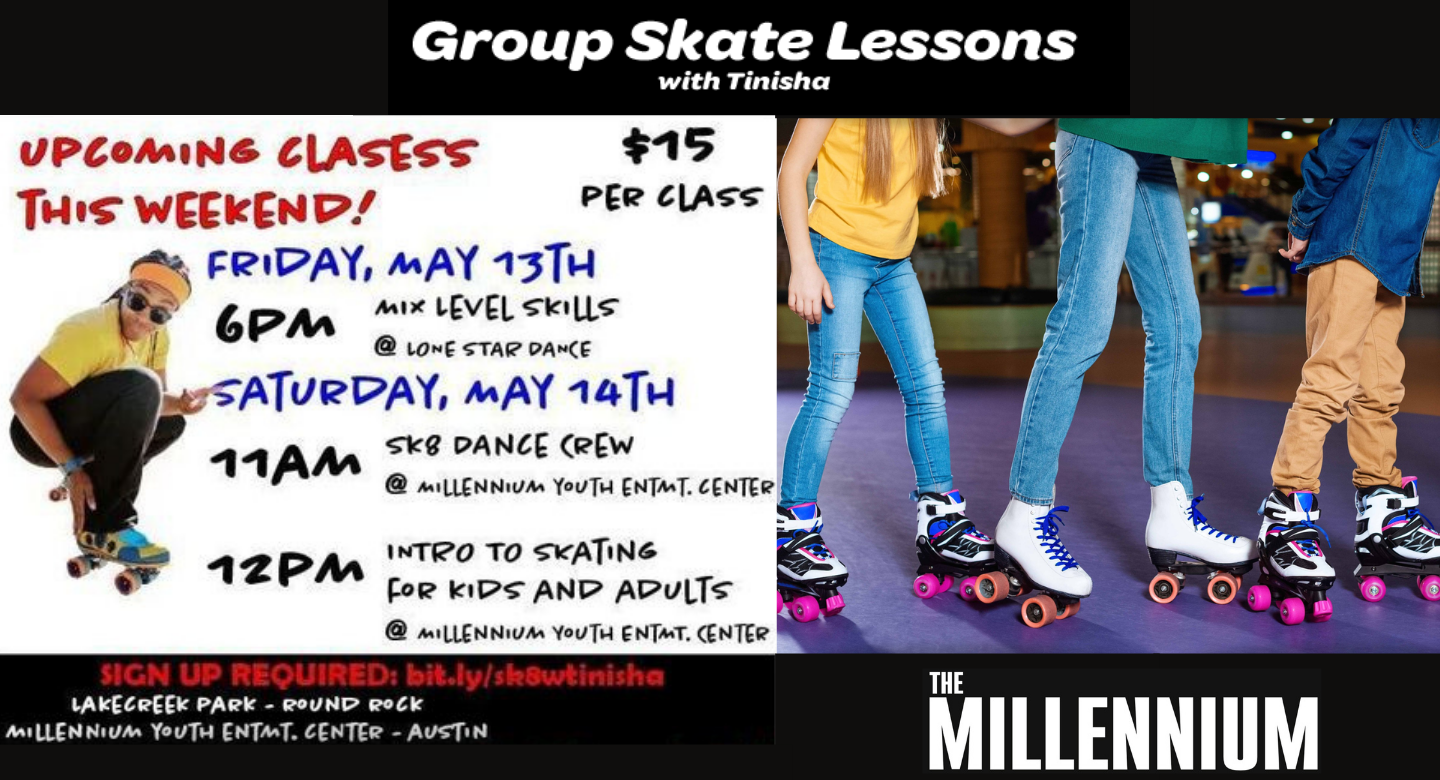 Group Skate Lessons with Tinisha
The Millennium is hosting roller skating lessons with our expert instructor Tinisha.
Whether you're looking to improve your skills or hang out and learn with friends, Tinisha implements an atmosphere of encouragement and tenacity!
Roller skating lessons begin on May 14. Classes begin at 11:00 a.m. and 12:00 p.m.
For more information call 18324050807